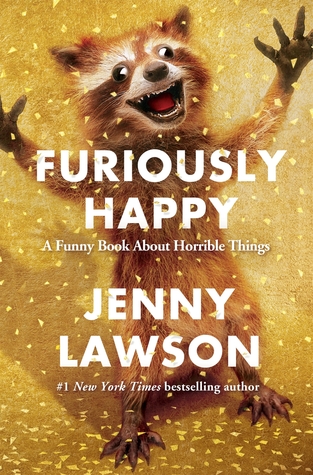 Furiously Happy
is the new book by
The Bloggess
. She's one of the very few famous people I've met (
back in 2013
). I really like her blog and her first book, so of course, I had to read this new book, as well.
It's a little more serious than the first book, but that's not really saying much. Still hilarious and inappropriate, Lawson talks about ridiculous things and serious things. She shares more about her struggles with mental health, but not in an obnoxious way. And she just tells lots of funny stories about her various misadventures. I mean, when the cover is an overenthusiastic taxidermied raccoon, what else would you expect?
Not for the easily offended (or even not-so-easily offended). But if you like her blog or liked her first book, you'll probably like this one too.