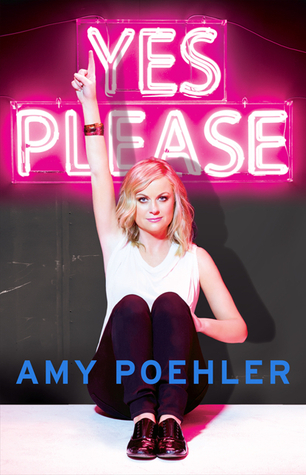 Here's an unpopular opinion: I tried watching Parks and Rec and just couldn't get into it. It seems like a show I would love, but I just didn't find it all that funny after watching a few episodes.
Anyway, I kept hearing people say
Amy Poehler's book
was great, so I decided to read it, even though I'm not a huge fan of hers. Plus my library has the ebook, which is awesome for me right now.
AP is funnier in parts of the book than I usually think she is on TV. But she spends a lot of time talking about how hard it is to write a book, or glossing over times in her life that would be more interesting. I didn't want her to dish all the dirt on her divorce, but some more details about the different theaters and jobs she had as she was working her way up to SNL would have been fun. I guess the whole thing was just kind of boring, and she seems like she's had a pretty interesting life, so how did a fairly short memoir not capture that?
I didn't love the book, but for some reason it did make me want to try watching Parks and Rec again. So maybe I'll try that.