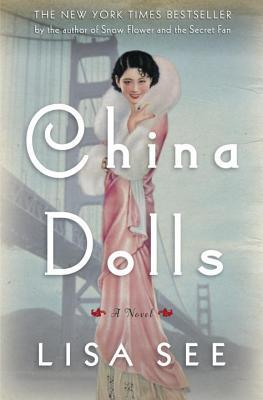 I've been reading a bunch of ebooks lately and the library ebook site recommended this one. I had read
Snow Flower and then Secret Fan
(also by Lisa See) and didn't love it, but thought it was interesting and well-written.
China Dolls
is set in the U.S. during WWII, so I thought I might enjoy it more. I was right!
It follows three young women who are trying to become dancers in San Francisco's Chinatown, and become close friends (and rivals). They each have unique struggles and secrets, and life gets more complicated as the war progresses.
As usual, I don't want to give too much away, so I won't go into details, but I liked the story and the writing. I'll probably look into other novels by this author..