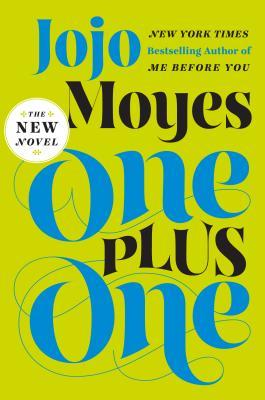 via Goodreads
One Plus One
is the newest novel from Jojo Moyes. This is the fourth book I've read by Moyes in the past year. My high expectations were somewhat lowered when I read my friend's
review
. Sometimes expectations can really make or break a book for me. I'm glad I wasn't expecting as much, so I wasn't disappointed. I definitely enjoyed it, but I wasn't as captivated as I had been by her other books.
Anyway, this book follows a woman with a very complicated life, struggling to get by and hoping to make a better life for herself and her kids. She then encounters a tech startup millionaire (I'm totally imagining Mark Zuckerberg here), who has his own interesting set of problems. They are thrown together through an unlikely set of circumstances, and you can guess what happens.
I mostly liked the characters, but the plot just seemed a little more out there. I just wasn't convinced that any of it would play out that way.
But I'll continue to read Moyes books. I do think it's fun how she kind of alternates between historical fiction and modern fiction.