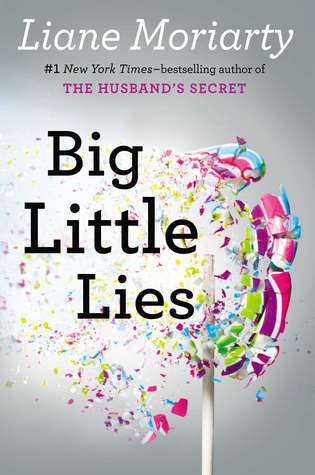 via goodreads
Big Little Lies
is a ridiculous book! I mean that in the best possible way. It's definitely my favorite of the 3 Liane Moriarty novels I've read this year. Where to even begin...
The story centers around an incident that takes place at an elementary school. You learn about this in the first chapter, but you don't find out exactly what the incident is until much later. The chapters focus on 3 of the moms in the Kindergarten class. So the chapters go in chronological order leading up to the incident. And then there are snippets of eyewitness testimony at the end of each chapter, as the police try to determine exactly what happens.
Everyone has their own set of secrets, and we learn bits and pieces as we go along. I really liked how Moriarty didn't feel the need to spell everything out for the reader. There were a few things that I think were supposed to be big surprises (
the twin being the bully, Celeste's husband being Ziggy's dad
), that were pretty obvious, but I did not expect the incident to be exactly what it was.
Anyway, great book!