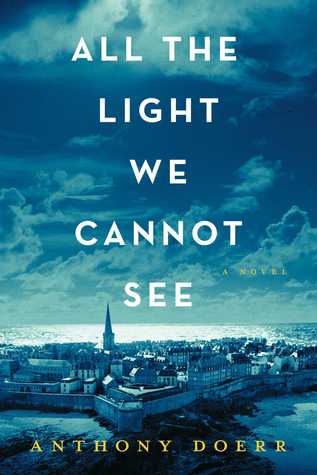 I had
All the Light We Cannot See
on hold at the library for several months, and then it became available the first week of May. I actually read a few chapters while I was at the hospital! Then I was super interested in it, and managed to finish reading it the first week home from the hospital. It's not really convenient to hold a heavy book while also holding a sleeping baby, so I've been relying on ebooks lately.
This is a really good book. You should probably read it. It follows a few different people during WWII and how their stories come together. It jumps back and forth in time a little bit, but not in a confusing way. Spoiler - I think the ending was kind of confusing like where was
the diamond? How did Werner get the house and not have the diamond? How would he even have known the stone was in the house??
But I did like how the ending
wasn't entirely happy/expected. I mean, I wanted Marie and Werner to find each other and get married, but I probably would have found that to be too cliche, so I just won't be happy either way.
I'm not sure I'd recommend reading it when you are about to have or just recently had a baby. It's sort of upsetting to read about young boys in Nazi training camps when bringing your own precious baby into the world.