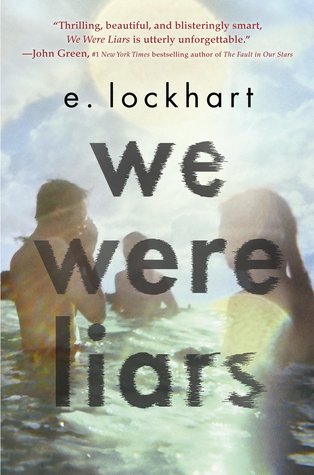 We Were Liars
has been on my list since last summer, and then the ebook was actually available from my library. Have I mentioned how much I am loving ebooks right now?
This is another one that is hard to review, because part of the fun is not knowing anything about it. I'll put big spoilers in white font.
A wealthy family spends their summers on their own island, three adult daughters and their children. Anyway, the story takes place mostly in 2 of these summers, and focuses on the teenage cousins. It jumps back and forth in time, and the truth about what happened starts to fall into place.
Spoiler alert: very early on in the book, I guessed something about the ending. If I'm reading a book that I know my husband won't read, I like to tell him my guesses of what will happen. So I told him "
Gat is dead
." and then
immediately felt stupid, because he's there and alive and talking, etc. But then it turned out I was right (except I didn't guess that the other 2 kids were also dead). So cruel of the author to mess with me like that! But I do like being surprised, so I can't be too mad. It's one of those stories I almost want to re-read now that I know the twist.