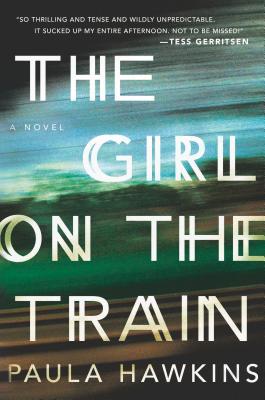 The Girl on the Train
is everywhere right now. It's another one that I've been hearing about for months, and finally got it from the library, as an ebook! Super easy to read on my phone's Kindle app while snuggling my little guy. I really liked it, which was a problem because I kept reading in the middle of the night when I really should have gone to bed!
This is one I can't say much about because it will ruin the plot. There's a girl on a train (obviously), she sees some things from said train, and then other stuff happens. See, no spoilers! Everyone compares this to Gone Girl, but I liked this one much better. There are 3 narrators, and the story jumps back and forth a bit in time, so pay attention to the chapter headers.